Stay up to date with the latest news on Verdant Power.  For media inquiries please click the contact us button on the main menu.  You can also keep up with Verdant Power news on our social media.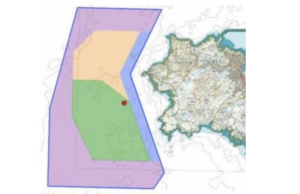 Verdant Isles Ltd.(VIL)is pleased to announce that it's 5MW Morlais Tidal Project application for the Contracts for Difference Allocation Round 5: Allocation Framework (AR5) successfully met the qualification criteria by the EMR delivery body. VIL is a joint venture company established by Verdant Power, Inc. (New York, NY) and Duggan Brothers Ltd. (Ireland) to assess and develop tidal energy projects in Ireland and the United Kingdom.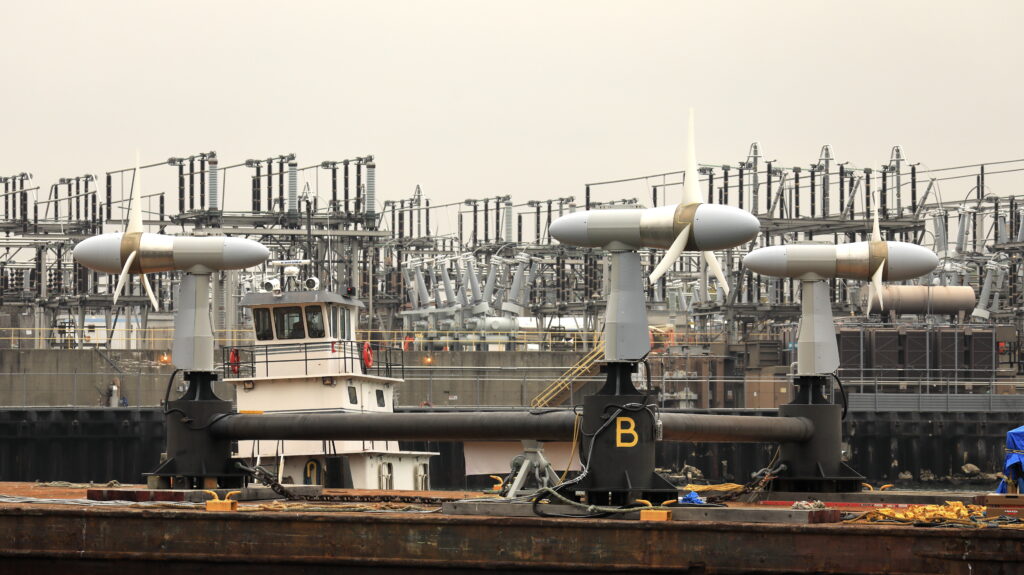 National Renewable Energy Laboratory (NREL) researchers have been exploring the use of thermoplastic composite materials for wind turbines for several years, but they have only just begun to scrape the surface of how these materials perform underwater. For the first time in history, thermoplastic composite blades, which have the potential to revolutionize the marine energy industry, are being tested on a large-scale tidal power turbine.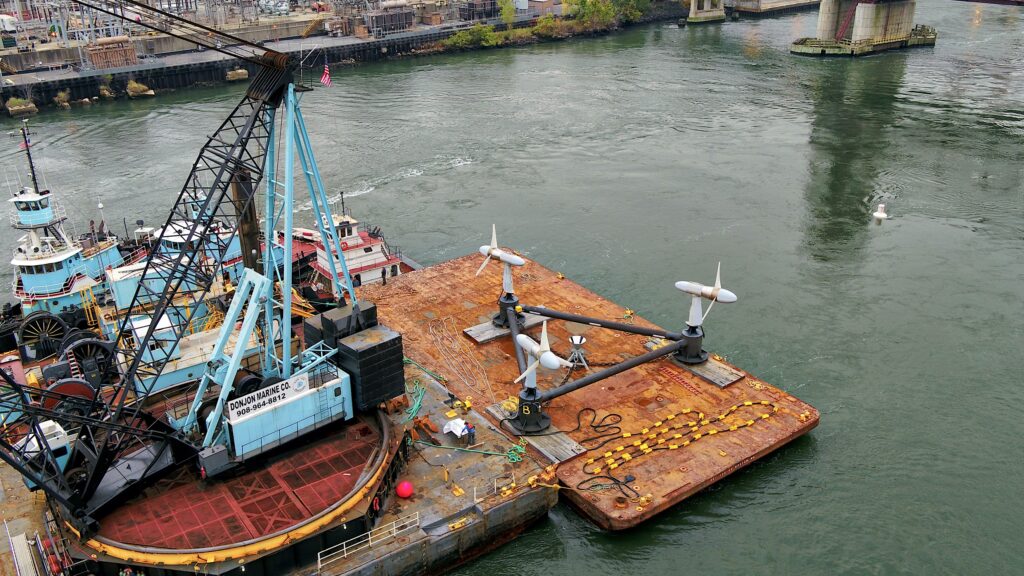 Supported by the U.S. Department of Energy's Water Power Technologies Office (WPTO), the RITE Project aims to demonstrate clean distributed energy to New York and how such technology could be used throughout the world.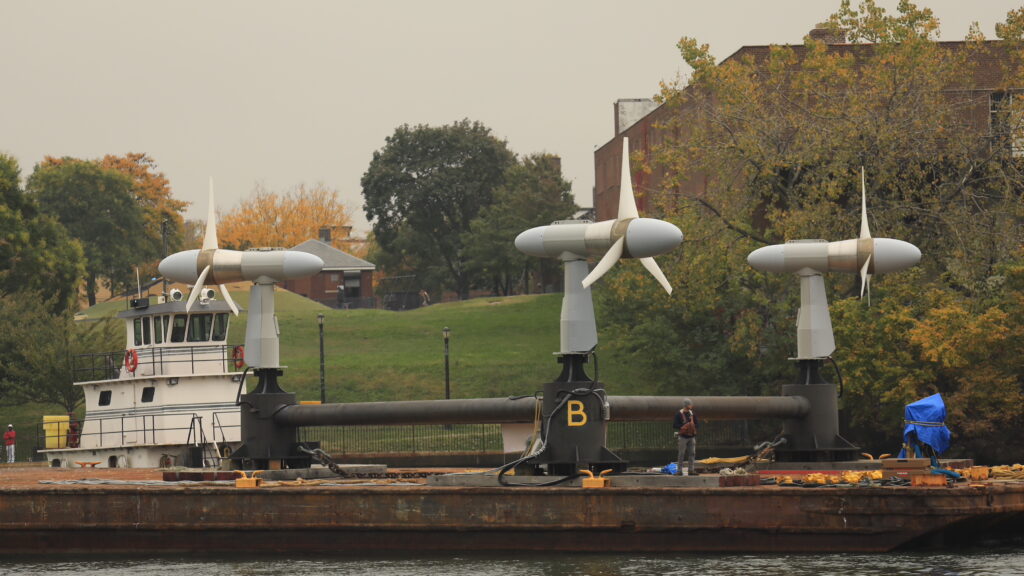 Marine energy leader Verdant Power developed the first commercially licensed tidal power project in the United States, generating clean energy from the natural tidal currents of New York City's East River. Agreeing to an interview with the National Hydropower Association's POWERHOUSE media platform, Verdant Power wants to share exclusive insight into its experience developing a marine energy project, the technology at play, the results of the work, and what comes next.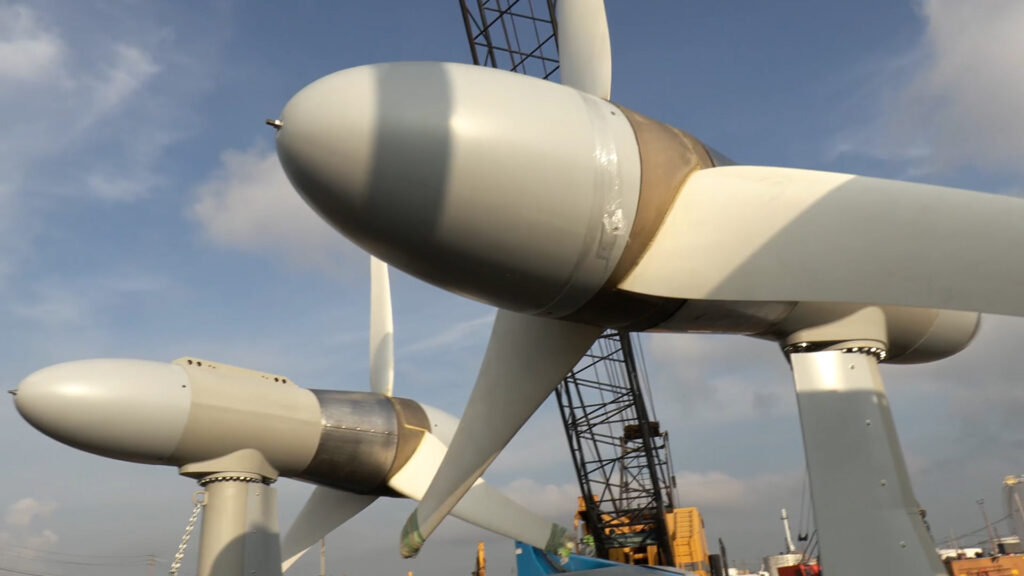 Verdant Power's three-turbine tidal energy array has generated 200MWh of tidal power to the United States electricity grid in its first six months of continuous operation, marking the country's record for marine energy production. The company will now move forward with a retrieve-and-replace (R&R) operation for one of the turbines.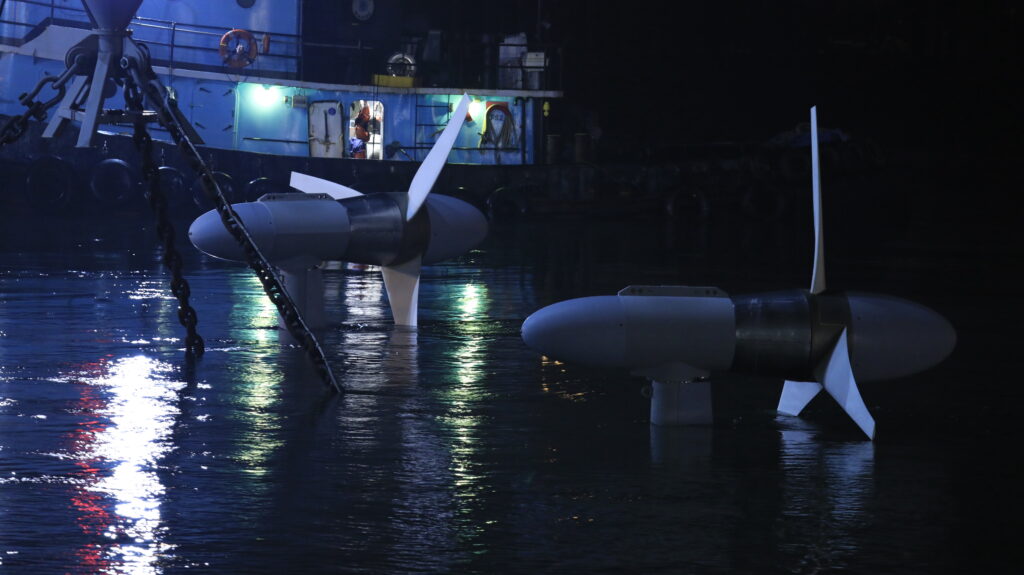 This Earth Day, Verdant Power is celebrating a major milestone—exactly six months since its Roosevelt Island Tidal Energy (RITE) Project, featuring its TriFrame™ mount housing three tidal power turbines, successfully deployed in New York City's East River – a tidal strait. In that time, the one-half scale demonstration array has continuously operated and generated 210 megawatt-hours —a U.S. record for marine energy production. Most importantly, the turbines performed at over 99% availability, and overall water-to-wire efficiencies reached to over 46%.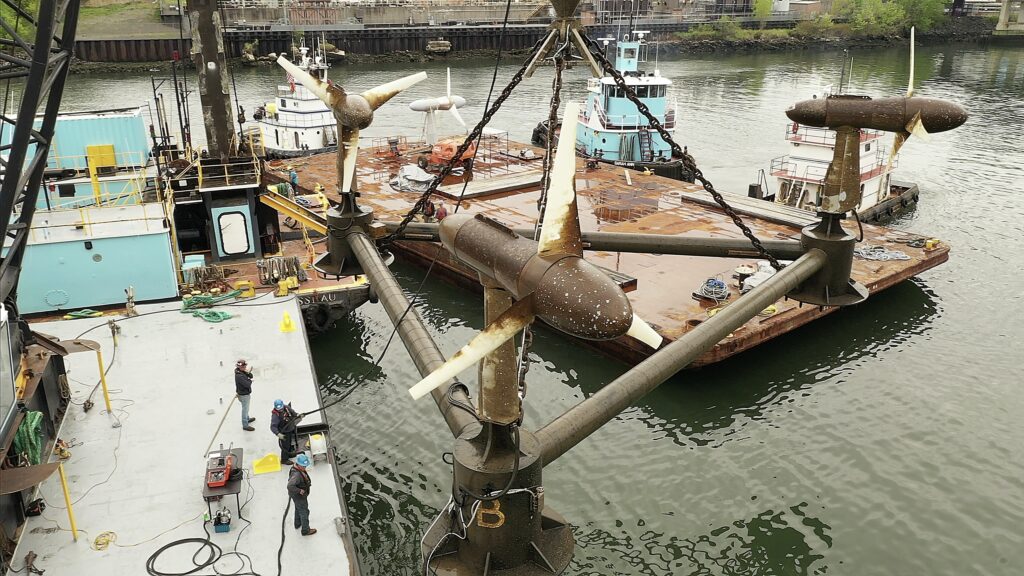 "The RITE Project activity is a technology demonstration of Verdant Power's fifth-generation tidal power system and its novel TriFrame™ mounting system," the company notes, "which is the next step on a pathway to global commercialization and profitable commercial operations." What do you think — will tidal turbines like this be getting installed in water bodies around the world? They do have an appealing look.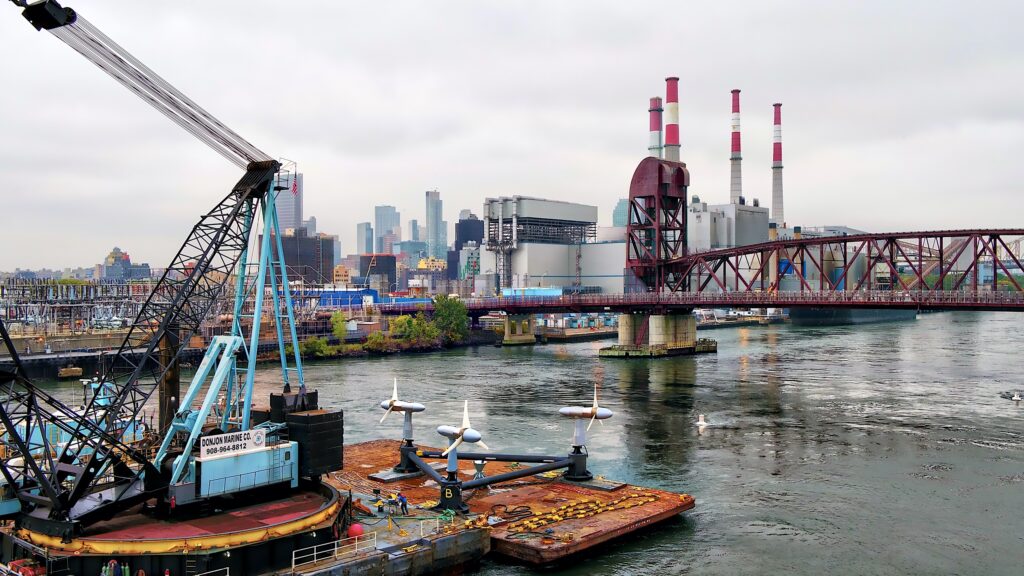 The project aims to demonstrate a streamlined installation and maintenance approach as well as long-term system reliability that will help inform future deployments for Verdant and others in the marine renewable energy industry.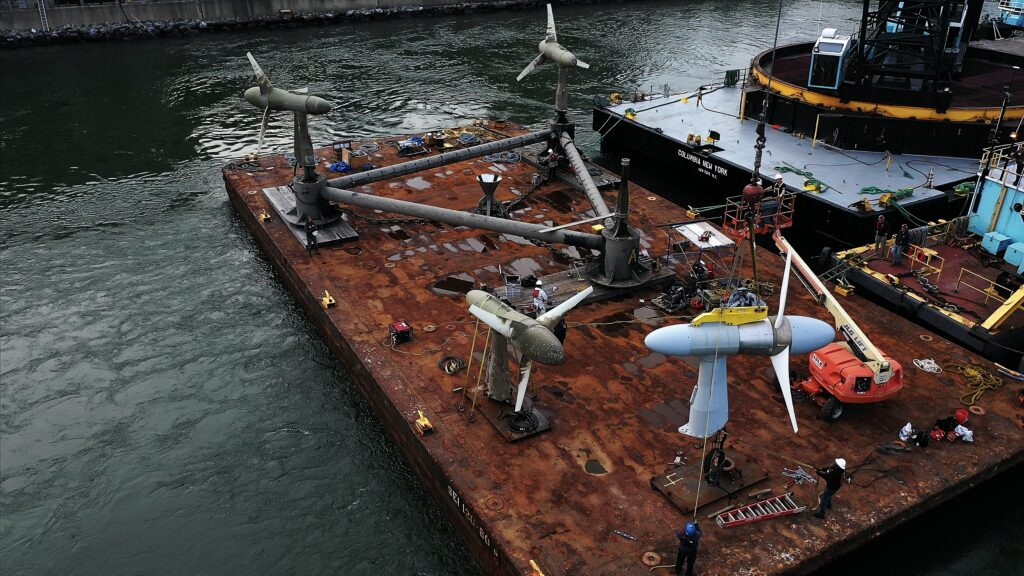 Marine energy company Verdant Power has plopped three tidal power turbines into New York City's East River on one array. This is called the Roosevelt Island Tidal Energy (RITE) Project, and it is indeed the first US-licensed tidal power project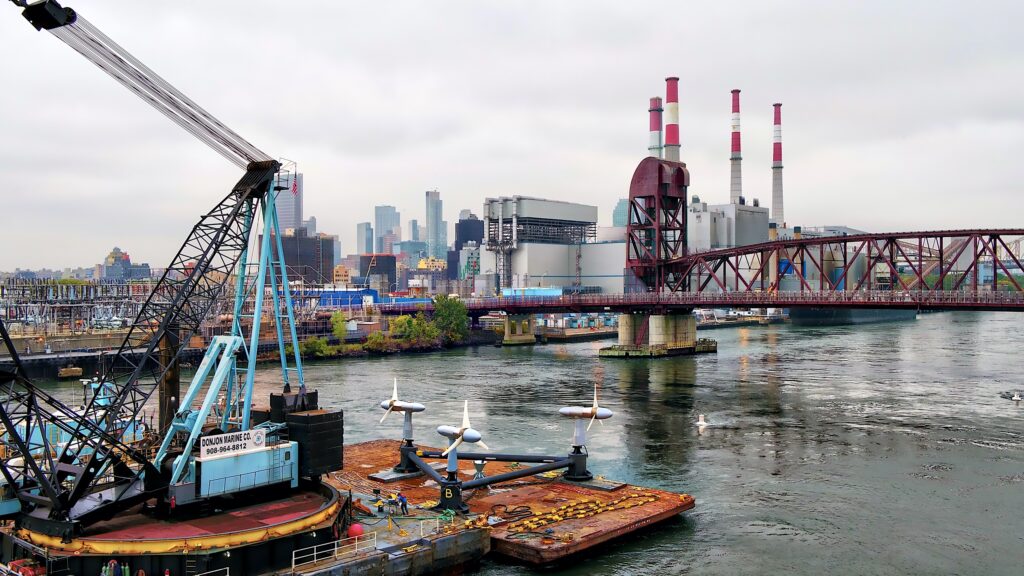 New York City's East River isn't, technically, a river: It is a tidal strait that runs between Manhattan and Queens, connecting New York Harbor to Long Island Sound. But it sure can move like one: The current can reach a top speed of more than six feet per second, enough to turn swimming upstream into a serious challenge.