Leading the Way in Tidal Energy
First Company to Receive a Commercial License for Tidal Power in the United States.
First Technology to Receive a Power Performance Certification (PPC) from the International Electrotechnical Commission (IEC).
Verdant Power is at the forefront of advancing the global tidal energy industry to make tidal energy technology available worldwide. We focus on validating the unique benefits of clean, renewable, and reliable tidal energy and creating lasting partnerships to expand the marine energy industry.
Get to Know Our Tidal Turbine Systems
The central component of the Verdant Tidal Turbine System is a three-bladed horizontal-axis turbine.  The turbine is equipped with a composite rotor with three  blades that rotate at a slow and regular rate, well below normal water vessel propeller speeds and conventional hydropower turbine blade speeds.
The drive train and generator are enclosed within the nacelle, including a special integrated long-life planetary gear box and bearing housing with mechanical shaft seals for the main shaft. The sealed nacelle is supported on a pylon that attaches to a seafloor mount, which can vary depending on site and project specifications.
The Roosevelt Island Tidal Energy (RITE) Project
The RITE Project operated under a 10-year Hydrokinetic Pilot Project License from the Federal Energy Regulatory Commission and a 401 Water Quality Certification from the New York State Department of Environmental Conservation.
Verdant Power conducted in-water testing of its turbine system, successfully demonstrating the technology as an efficient source of clean energy.
Verdant Power Awarded Berth in the Morlais Development Zone
A visionary tidal-stream energy project with the potential to generate up to 240 MW of electricity. It is located off the coast of Holy Island, Anglesey in Wales, UK.
The project aims to benefit local communities, the economy and help tackle climate change by using renewable energy to generate clean low carbon electricity.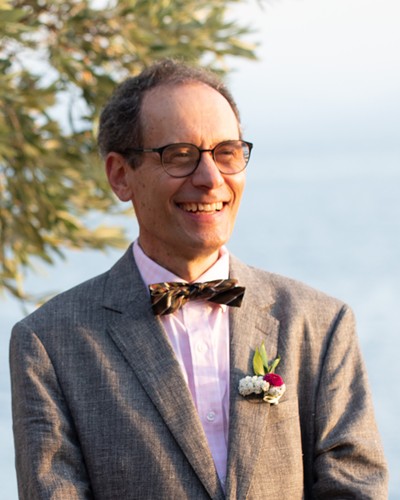 With Profound Sadness We Mourn Dean Corren
Dean Corren passed away unexpectedly on May 2, 2023. Dean was an accomplished and internationally-recognized leader in the development of tidal energy, bringing it to the cusp of commercialization. As the chief technology officer for New York-based Verdant Power, Inc. for many years, he led the company's engineering team, and was credited with the design of the world's first proven marine energy system. Dean's colleagues will miss him dearly.
To read more about Dean's life and his passing, click here.