Verdant Isles Awarded 5MW AR5 Contract for Difference (CfD) for Morlais Project
Verdant Isles Ltd.(VIL)is pleased to announce that it's 5MW Morlais Tidal Project application for the Contracts for Difference Allocation Round 5: Allocation Framework (AR5) successfully met the qualification criteria by the EMR delivery body.
VIL is a joint venture company established by Verdant Power, Inc. (New York, NY) and Duggan Brothers Ltd. (Ireland) to assess and develop tidal energy projects in Ireland and the United Kingdom.
Verdant Power www.verdantpower.com is a leader in the global marine energy industry, having deployed and successfully operated it's tidal technology under the first US commercial license, the world's first array of tidal power turbines, at its Roosevelt Island Tidal Energy (RITE) Project in the tidal straits of New York City's East River. Verdant Power was also issued the first third-party verification in the world of tidal turbine power performance to international standards under the IECRE System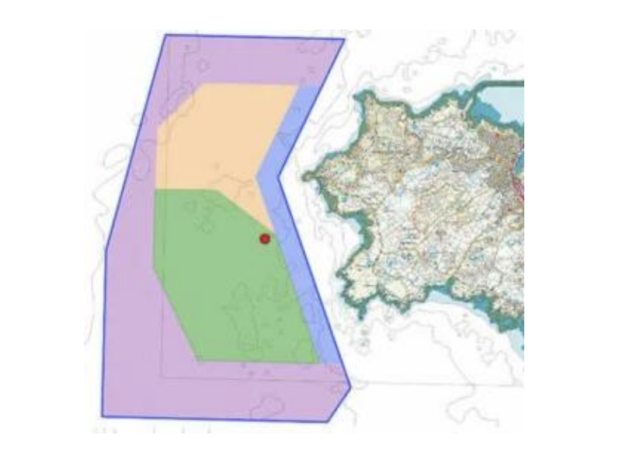 Duggan Brothers Contractors, Ltd. www.dugganbrothers.ie was established in 1923 and is celebrating 100 years of leading construction and civil engineering in Ireland and the UK with demonstrated experience in the renewable energy sector.
The tidal currents off the coast of West Anglesey, Wales are a source for clean, renewable and highly predictable power generation, and Verdant Isles is uniquely positioned as a 30 Mw Berth holder within the defined zone. The Morlais Demonstration Zone (MDZ) is under a June 2014 Headlease with the Crown Estate; and a 2021 Consent for up to 240 MW of installed and grid connected capacity (in phases) as administered by an appointed Third-Party Manager (TPM), Menter Môn (MM).
Please see Morlais website at https://www.morlaisenergy.com/. Morlais is being developed by Menter Mon, a social enterprise in north Wales, in partnership with the Welsh government, commercial entities and other third parties. The project aims to benefit local communities and help tackle climate change by using renewable energy to generate clean low carbon electricity.
Joe Klein, Chairman of the VIL Board of Directors comments, "Everyone at Verdant Isles is excited and honoured to hear of the award. The Morlais project represents a meaningful step forward for the tidal energy industry in general as well as the UK's green energy efforts in particular. This news today supports the UK commitment to provide predictable and environmentally compatible renewable tidal energy for the future. With the environmental consent, a grid interconnection connection and now a positive revenue stream, VIL can confidently go to the grant and capital markets to raise the project financing to complete the first 5MW phase of the commercial project, with buildout of an additional 25 MW to follow."